Obtaining a dependant visa is an essential aspect for individuals seeking to join their loved ones in the United Kingdom. With the emergence of MiNdLiNkS, a leading Visa Consultancy Firm, the process has been streamlined to ensure hassle-Free Migration and Settlement. This page of information aims to provide a comprehensive guide on Dependant Visas, Eligibility Criteria, and the Services provided by MiNdLiNkS to UK visa holders. Whether it's for Work, PhD Study, Business, or Ancestry Purposes, MiNdLiNkS offers Expert Advice and Personalized Support to help individuals successfully navigate The Visa Application Process.
Dependant visas through MiNdLiNkS offer a pathway for loved ones to join UK visa holders, encouraging family unity and providing opportunities for personal growth. By understanding the eligibility criteria and availing the services of MiNdLiNkS, individuals can navigate the complexities of the visa application process with ease. MiNdLiNkS' commitment to professionalism and expertise ensures that applicants receive tailored support, ultimately leading to a successful and fulfilling life in the United Kingdom.
MiNdLiNkS understands the importance of family unity and the desire for Educational Opportunities for Children. By providing Expert Guidance, Support, and a Streamlined Process, MiNdLiNkS unlocks the limitless potential of dependents with the Unlimited Right to Study. Make the most of the opportunities presented by Dependent Visas, secure your Valid Passport, and embark on a remarkable journey with MiNdLiNkS, ensuring a brighter future for your family.
In an increasingly globalized world, the need for families to relocate for various reasons has become a common occurrence. Whether it is for work, education, or to accompany a spouse or family member, the process of obtaining a dependent visa can often be complex and overwhelming. MiNdLiNkS, a Leading Immigration Service Provider, offers a seamless and professional solution for individuals seeking to secure a Dependent Visa, providing unlimited Rights to Study for children and ensuring hassle-free foreign travel for the entire family.
Obtaining a dependent visa through MiNdLiNkS requires careful consideration of Financial Resources, Submission of Income Proof, Medical Examinations, Appropriate Documentation, Interview Preparation, and Cooperation with Biometric Services. Whether you are relocating to another country to join a loved one or intending to bring your Family with you, understanding the requirements and procedures is crucial. This page of information aims to provide you with the necessary information to navigate the process successfully. Remember to consult the Official Government Websites and Seek Professional Guidance when required, as Visa Requirements may vary depending on the Specific Country. By adhering to the guidelines provided, you can increase your chances of obtaining a Dependent Visa seamlessly, ensuring a Smooth Transition and Reunification with your loved ones.
I. Understanding Dependant Visas:

1.1 Definition and Purpose:
A dependant visa allows individuals to join a family member or partner who is already in the UK under a specific visa category. This visa type promotes family reunification and fosters a supportive environment for the principal applicant.
1.2 Types of Dependant Visas:
Work Dependant Visa: For individuals with family ties to individuals on a Skilled Worker Visa, who wish to work or seek employment in the UK.

PhD Study Dependant Visa: For dependants of individuals pursuing a PhD program in the UK.

Business Dependant Visa: For dependants of entrepreneurs and investors planning to start or expand their business in the UK.

Ancestry Visa Dependant: For dependants who have ancestral ties to the UK and wish to explore their heritage or settle in the country.
II. Eligibility Criteria for a Dependant Visa:

A. Relationship with the Principal Applicant:
To be eligible for a dependant visa, the applicant must have a genuine relationship with the principal visa holder. This relationship can be a spouse, civil partner, unmarried partner, child, or other dependant relatives, as specified by the respective visa category.

B. Financial Requirements:
Dependant visa applicants must demonstrate that they have adequate financial resources to support themselves without relying on public funds. This entails providing proof of savings, employment income, or financial support from the principal applicant.

C. Language Proficiency:
In some cases, such as work or study visas, dependants may need to showcase a basic proficiency in the English language. This requirement ensures that individuals can effectively communicate and integrate into the British society.
III. MiNdLiNkS: Your Trusted Dependant Visa Partner:
A. Personalized Assistance:
MiNdLiNkS understands that each case is unique, and therefore offers personalized assistance tailored to individual needs. Their expert immigration consultants provide guidance throughout the application process, ensuring all paperwork and documentation align with visa requirements.

B. Visa Application Support:
MiNdLiNkS has extensive experience in handling dependant visa applications. Their team equips applicants with all the necessary forms, checklists, and guidance to submit a strong and error-free application. By partnering with MiNdLiNkS, applicants can navigate complex legalities and avoid potential pitfalls.

C. Visa Interview Preparation:
Visa interviews can be intimidating, but MiNdLiNkS prepares dependant visa applicants to confidently face such interviews. With mock interviews and valuable feedback, applicants can enhance their communication skills, address potential concerns, and increase the chances of a successful outcome.

D. Post-Visa Support:
Once the dependant visa is granted, MiNdLiNkS provides ongoing support to ensure a smooth transition. Their team assists with travel arrangements, housing, and settling into the new environment, ensuring a comfortable and hassle-free relocation experience.
IV. Different Dependent Visas:

A. Types of Dependent Visas:
1. E Visa: Dependent Visa for Treaty Traders and Investors
2. F-2 Visa: Dependent Visa for Academic Students
3. J-2 Visa: Dependent Visa for Exchange Visitors
4. H-4 Visa: Dependent Visa for H-1B Visa Holders
5. TD Visa: Dependent Visa for TN Visa Holders
6. Tier 4 Dependent Visa: Dependent Visa for Students in the UK

B. Benefits of Dependent Visas:
1. Unlimited Right to Study: Enabling children to access quality education abroad.
2. Work Opportunities for Dependents: Spouses can pursue employment legally in some cases.
3. Flexible Travel and Residency Options: Facilitating hassle-free foreign travel for the entire family.
V. The Unparalleled Services of MiNdLiNkS:
A. Expert Guidance throughout the Application Process:
1. Assessment and Consultation: Determining eligibility and advising on the best course of action.
2. Document Preparation and Review: Assisting in compiling the necessary documents.
3. Interview Preparation: Providing guidance and confidence for the dependent visa interview process.
4. Refusal Assistance: Offering support in case of refusal and exploring alternate options.

B. Simplifying the Process for Families:
1. Streamlined Application Process: Minimizing paperwork and ensuring a smooth journey.
2. Timely Updates and Communication: Keeping clients informed throughout the process.
3. Experienced Legal Team: Leveraging expertise to address complex immigration matters.
4. Confidentiality and Privacy: Ensuring the highest levels of confidentiality for personal information.
VI. Navigating the IELTS Requirements:

A. Understanding the IELTS Exam:
1. Importance of IELTS: Demonstrating language proficiency for study or work purposes.
2. Test Components: Listening, Reading, Writing, and Speaking.

B. IELTS Preparation Resources:
1. Study Materials: Books, websites, and practice tests.
2. Preparation Courses: Online or in-person courses to enhance language skills.
3. Mock Tests: Helpful in gauging preparedness and identifying areas for improvement.
VII. Tips for a Successful Dependent Visa Interview:

A. Understanding the Importance of Interviews:
1. Purpose of the Interview: Assessing the genuineness of the dependent visa application.
2. Preparation and Confidence: Essential for a successful interview experience.

B. Key Points to Consider:
1. Knowledge about the sponsor's work: Familiarizing oneself with the sponsor's profession or educational background.
2. Understanding the intended course of study: Highlighting the importance of education for dependents.
3. Awareness of family ties: Demonstrating the genuine family relationship between the sponsor and the dependent.
VIII. Understanding Financial Resources and Income Proof of Sponsor:

A. Financial resources: To sponsor a dependent visa, the sponsor must demonstrate Adequate Financial Resources to Support the dependents throughout their stay. This includes covering Living Expenses, Housing, Education, Healthcare, and other Essential Needs.

B. Income proof of sponsor: Visa Authorities typically require Sponsors to provide Income Proof such as Tax Returns, Bank Statements, Employment Contracts, and other relevant Financial Documents. These documents should establish a Stable and Sufficient Income to meet the Financial Requirements for the Dependents.
IX. Medical Examination and Requirements:

A. Medical examination: Most countries require dependents to undergo A Medical Examination before granting a visa. This typically involves a Comprehensive Physical Examination and Screening for Infectious Diseases. It is essential to schedule the Medical Examination with an approved Clinic or Medical Professional designated by the Authorities.

B. Vaccination requirements: In some cases, dependents may need to provide proof of up-to-date Vaccinations in accordance with the country's Health Regulations. This ensures the safety and well-being of both the dependents and the host country's population.
X. Fee and Document Checklist:

A. Visa fee: The dependent visa application process incurs a certain fee that varies depending on the country and the type of visa being applied for. It is important to ascertain the exact fee and payment method required by the respective consular office or embassy.

B. Document checklist: Creating a comprehensive document checklist is essential to ensure the smooth processing of the dependent visa application. This checklist may include passports, marriage certificates, birth certificates, sponsorship letters, employment letters, and any other supporting documents requested by the visa authorities.
XI. Interview Preparation:

A. Importance of interview: Depending on the Country's Requirements, Sponsors or Dependents might be required to attend an Interview. The interview aims to assess the authenticity of the relationship between the sponsor and dependents, as well as their Eligibility for the Dependent Visa.

B. Preparation Tips: Adequate preparation is a key to the successful interview. Research Common Interview Questions, Practice Responses, and gather any necessary Supporting Documents. It is important to maintain a Professional Demeanor, Exhibit Honesty, and Provide Concise and Accurate Answers during the Interview.
V. Biometric Services:

A. Biometric information: Biometric services involve the collection of Personal Data, such as Fingerprints, Photographs, and possibly other Biometric Features. This information is taken for Identification Purposes and helps in the smooth processing of Visa Applications. Familiarize yourself with the Biometric Requirements of the specific country where the visa is being applied for.
Categories
Gallery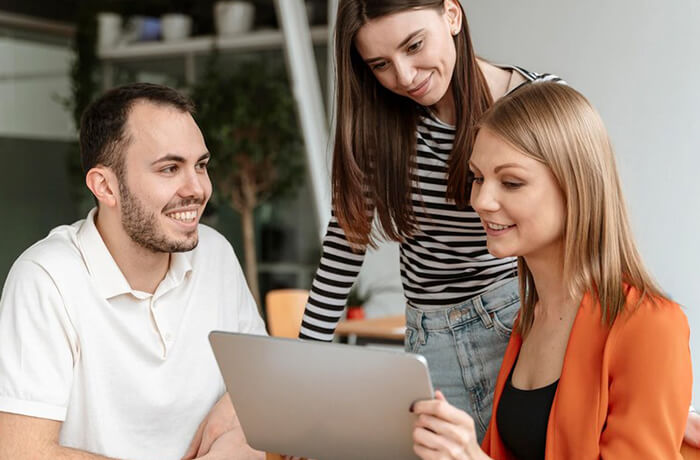 Subscribe to receive instant alerts of new relevant jobs directly to your email inbox.