Exploring Easy Migration and International Job Opportunities
In today's globalized world, migration has become an essential pathway to economic growth and personal development. Exchange programs and investor visas offer excellent opportunities for individuals seeking international experience and economic success. Selecting the right country for migration is crucial, considering factors such as economic potential and quality of life.
The desire to migrate to explore new economic opportunities and gain international experience has increased significantly these days. We provide an in-depth analysis of the migration process, highlighting the benefits of exchange programs, investor visas, and the best countries to migrate to, when you step into our Corporate Experience Center. We will also discuss the immigration process, point calculation systems, and the advantages of obtaining permanent residency in a foreign country.
Understanding the immigration process, including legal requirements and potential challenges, is essential for a successful transition. Permanent residency in foreign countries brings long-term benefits and opens doors to extensive economic opportunities. Migrating to a new country can be a life-changing experience, but understanding and complying with visa regulations, work permits, and immigration laws is crucial for a successful transition. Seeking the assistance of professional migration agencies like MiNdLiNkS can greatly simplify the process and ensure that individuals have access to a wealth of knowledge and expertise. By being well-informed, potential migrants can maximize their chances of a seamless journey towards better opportunities.
By allying yourself with MiNdLiNkS, your migration journey can be both seamless and rewarding. Embrace the possibilities that await you in a new country, grow professionally in the international job market, and benefit from the numerous economic opportunities that lay ahead. Start your journey today!
Exchange Programs:
Opening Doors to International Opportunities
Benefits of Exchange Programs
How Exchange Programs Facilitate Migration
Investor Visas:
The Gateways to Global Economic Opportunities
Understanding Investor Visas and Their Benefits
Choosing the Right Investor Visa Program
Best Countries to Migrate:
Exploring Economic Potential and Quality of Life
Factors Influencing the Choice of Destination
Top Countries for Migration and Their Attractions
Easy Migration:
Simplifying the Immigration Process
Navigating the Immigration Process Successfully
Legal Requirements and Documents Needed
Overcoming Potential Challenges
PR Countries:
Unlocking Long-term Benefits
Understanding Permanent Residency and Its Advantages
Benefits of Living in PR Countries
Economic Opportunities and International Jobs:
A Pathway to Success
The Global Job Market and Its Expanding Opportunities
Strategies to Secure International Job Opportunities
Enhancing Professional Growth through International Experience
VII. Points Calculator:
Assessing Your Eligibility
How Points Calculators Work in the Immigration Process
Key Factors Influencing Points Allocation
VIII. Understanding Visa Regulations:
Visa regulations play a crucial role in the migration process as they determine the eligibility and duration of stay for individuals in a foreign country. Whether one intends to work or simply relocate, having a deep understanding of visa regulations in the destination country is essential. Proper research is required to understand the various visa categories, their respective requirements, and the application process.
Types of visas: Different countries offer various types of visas, such as tourist visas, student visas, work visas, and permanent residency visas. Each visa category has its own set of requirements and limitations.
Eligibility criteria: Eligibility criteria for visas can include factors such as age, education qualifications, work experience, language proficiency, and financial stability. Careful evaluation of one's eligibility is crucial to ensure a smooth and successful Visa Application Process.
Documentation: Visa applications require thorough documentation, including Passports, Photographs, Education Certificates, Employment Contracts, and Financial Statements. Adhering to the document requirements is important to avoid delays or rejections.
Securing a Work Permit: For individuals migrating for work purposes, obtaining a work permit is crucial. A work permit allows individuals to legally work in the host country. Understanding the intricacies of work permits ensures compliance with local labor laws and enhances employment opportunities.
Employer sponsorship: In many countries, individuals require a job offer or sponsorship from an employer to obtain a work permit. This entails the employer demonstrating that no local worker is capable of fulfilling the role, necessitating the hiring of a foreign professional.
Labor market testing: Certain countries require employers to conduct labor market testing, where they advertise job vacancies to ensure there are no suitable local candidates available before hiring a foreign national. Understanding this process can help applicants navigate job opportunities accordingly.
Work Permit Renewal: Work permits are typically issued for a specific duration. To extend employment beyond this period, individuals need to be aware of the renewal process and ensure compliance with any changes in regulations or requirements.
Navigating Immigration Laws: Immigration laws are designed to regulate the entry, residency, and citizenship of individuals in a foreign country. It is crucial to understand these laws to ensure a smooth transition and adherence to legal obligations.
Pathways to permanent residency: Many countries offer pathways to permanent residency, leading to potential citizenship. Understanding these pathways and their requirements can assist individuals in planning their long-term goals and aspirations.
Residency obligations: Once individuals obtain residency or citizenship, they may be subject to certain obligations, such as minimum physical presence requirements or taxation obligations. Complying with these obligations is essential to maintain legal status and avoid penalties.
Dual citizenship: Certain countries allow individuals to hold dual citizenship. Understanding the implications and benefits of dual citizenship can be advantageous when considering migration options.
Categories
Gallery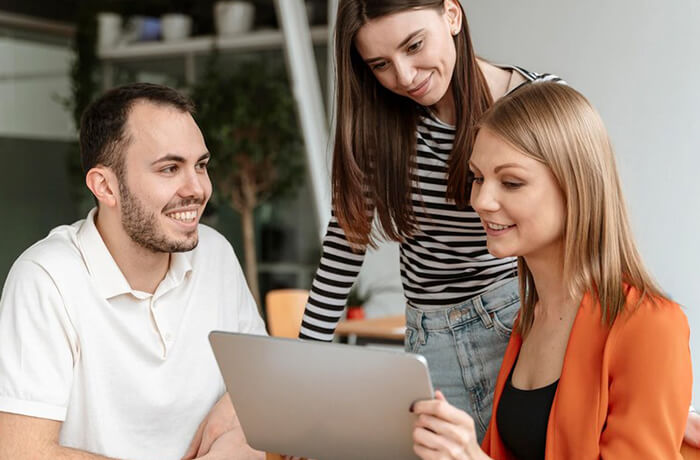 Subscribe to receive instant alerts of new relevant jobs directly to your email inbox.