Expanding Horizons and Experiencing New Cultures:
In our fast-paced world, there is an increasing desire to explore different countries and immerse ourselves in diverse cultures. Travelling not only provides exposure to new experiences but also allows us to broaden our horizons and gain a fresh perspective on life. MiNdLiNkS, a leading global VISA Career Building & VISA Company, offers convenient and reliable visa services for those wishing to visit the United States, Canada, Australia, UK, Europe, Dubai and a few other regions. This page of information will delve into the application process, eligibility criteria, and the lifestyle in the USA and Canada, shedding light on the visitor visa categories B-1 and B-2, and highlighting the purpose of leisure and tourism. Come along as we unravel the adventure of obtaining a visit visa through MiNdLiNkS.
MiNdLiNkS is a trusted companion for individuals seeking to obtain a visit visa to Canada. With expertise in the Canada super visa, the Parent and Grandparent Visa, and sponsor visit visas, MiNdLiNkS ensures a seamless experience for applicants. The absence of Age Restrictions, coupled with the importance of demonstrating Financial Stability, is essential factors to be considered. Moreover, Canada's welcoming environment provides visitors with the desire and opportunity to settle permanently, a dream that can be accomplished with the assistance of MiNdLiNkS and Canada's Immigration Programs. So, whether your purpose is to explore Canada's Natural Beauty, reunite with your loved ones, or seek New Opportunities, MiNdLiNkS will be there to guide you every step of the way.
Canada, with its vast Landscapes, Diverse Culture, and excellent Quality of Life, has become a sought-after destination for people around the world. Whether it's for Tourism, Business, or reuniting with loved ones, obtaining a visit visa to Canada has always been a dream for many. In recent years, MiNdLiNkS has emerged as a reliable platform for individuals hoping to secure their visit visa to Canada effortlessly. This article will delve into the details of MiNdLiNkS as a facilitator for Visit Visas, as well as shed light on other essential aspects such as the Canada Super Visa, the Parent and Grandparent Visa, Age Limits, Bank Balances, and the ease of settling in Canada.
I. Lifestyle in USA and Canada: Unlocking Opportunities
A. Lifestyle in USA
The United States, a melting pot of cultures, offers a unique lifestyle filled with opportunities. Its thriving cities, such as New York, Los Angeles, and Chicago, are abuzz with activities, art, Entertainment, and Career Prospects. From the glitz and glamour of Hollywood in Los Angeles to the bustling Wall Street in New York, the USA offers a lifestyle that caters to every taste. Whether you seek a Career Boost, Educational Opportunities, or simply a change of scenery, the USA has it all.
B. Lifestyle in Canada
Canada, known for its friendly locals and breathtaking landscapes, offers a high quality of life. With cities like Vancouver, Toronto, and Montreal, Canada provides a harmonious blend of urban excitement and natural beauty. From skiing in the Rocky Mountains to exploring the multicultural neighbourhoods of Toronto, Canada has something for everyone. Its strong emphasis on safety, healthcare, and education makes it an attractive destination for individuals seeking stability and well-being.
II. The Visitor Visa Categories: B-1 for Business and B-2 for Leisure
A. Purpose of B-1 Visa
The B-1 visa is designed for individuals travelling to the United States temporarily for business purposes. This visa category allows professionals to attend Conferences, Seminars, Consultations, or engage in Negotiations while representing their Employer. The B-1 visa provides a gateway to explore Business Opportunities and foster Partnerships in the dynamic American market.
B. Purpose of B-2 Visa
On the other hand, the B-2 visa pertains to individuals visiting the United States for leisure and tourism. Whether it is the iconic Statue of Liberty in New York, the breathtaking Grand Canyon, or the magical allure of Disney World in Florida, the B-2 visa allows travellers to experience the wonders of America. It is essential to note that individuals visiting for Medical Treatment or participating in Social Events, Competitions, or Voluntary Service are also eligible for the B-2 visa.
III. Unveiling the Visit Visa Process through MiNdLiNkS: Simplified and Reliable
A. Application Process
Applying for a visit visa through MiNdLiNkS is a seamless and hassle-free experience. Our team of visa experts ensures that your application is prepared meticulously, leaving no room for error. From gathering the required documents to filling out the necessary forms, we handle every step with precision. Our knowledge and experience in navigating the intricate visa regulations guarantees a high chance of visa approval.
B. Eligibility Criteria
To be eligible for a visit visa through MiNdLiNkS, applicants must demonstrate strong ties to their home country, ensuring their intention to return once their visit is over. This includes providing evidence of employment, property ownership, or family obligations that will motivate the individual to depart from the United States or Canada at the end of their authorized stay. Additionally, applicants must possess valid travel documents, a passport with sufficient validity, and adequate financial resources to cover their expenses during the visit.
IV. Tourist Visa: Validity Period and What You Need to Know
A. Validity Period
The validity period of a visit visa varies depending on the country and purpose of travel. Typically, the B-1 and B-2 visas are granted for a period of six months, allowing visitors ample time to explore and enjoy the host country. It is crucial to adhere to the authorized stay duration mentioned on the visa to avoid any legal complications. Extensions may be possible in certain circumstances, and MiNdLiNkS can guide you through the process should you decide to extend your stay.
B. Essential Considerations
When planning your visit, it is essential to research the local customs, laws, and regulations of the United States or Canada. Familiarize yourself with the cultural norms and etiquette to ensure a seamless and respectful experience. It is advisable to acquire adequate travel insurance to safeguard against any unforeseen circumstances during your trip. MiNdLiNkS provides comprehensive travel insurance options to cater to your specific needs.
V: Canada Super Visa – Bringing Families Together:
The Canada super visa has been a game-changer for families hoping to stay together for more extended periods in Canada. Unlike a Standard Visit Visa, the Super Visa allows Parents and Grandparents of Canadian Citizens or Permanent Residents to stay in Canada for up to two years at a time, with multiple entries possible for ten years. This provision enables families to enjoy more meaningful and longer visits together, fostering stronger bonds and creating lasting memories.
A. Eligibility Criteria for Canada Super Visa:
To be eligible for a Canada super visa, there are specific requirements that must be met. Firstly, the applicant must be the parent or grandparent of a Canadian citizen or permanent resident. Additionally, they must provide a written invitation from their Child or Grandchild in Canada, along with a commitment to Financial Support during their stay. Moreover, applicants must possess valid health insurance coverage from a Canadian Insurance Company for at least one year and complete a Medical Examination.
VI. Parent and Grandparent Visa – Facilitating Family Reunions:
The Parent and Grandparent Visa program is another avenue through which MiNdLiNkS assists individuals in reuniting with their loved ones. This program allows Canadian Citizens and Permanent Residents to sponsor their Parents or Grandparents for Permanent Residency in Canada. With a cap on the number of applications accepted each year, it is crucial for sponsors to ensure all requirements are met and the application is prepared meticulously. MiNdLiNkS not only guides sponsors through the process but also provides comprehensive support to ensure a seamless experience.
A. Sponsor Visit Visa – Simplifying the Process:
For individuals who wish to visit Canada for shorter durations, MiNdLiNkS simplifies the sponsor visit visa application process. Sponsors can apply on behalf of their family members or friends who intend to visit Canada. This allows sponsors to shoulder the responsibility of ensuring the visitor's compliance with visa requirements and enhances the chances of a successful application. MiNdLiNkS provides valuable insights and assistance to sponsors, ensuring a smooth and hassle-free visit visa application.
VII. Age Limit and Bank Balance – Important Considerations:
When applying for a visit visa through MiNdLiNkS or any other means, certain factors can significantly influence the success of the application. Two crucial considerations are age limits and bank balances. While there is no specific age limit for obtaining a visit visa to Canada, older applicants may be subject to additional scrutiny to ensure they have reasonable ties to their home country. Demonstrating financial stability is also essential, as applicants must show sufficient bank balances to cover their stay and expenses during their visit to Canada.
A. Easy to Settle in Canada – The Canadian Advantage:
While a visit visa only allows for temporary entry into Canada, many visitors find themselves attracted to the country's welcoming environment and incredible opportunities. This often leads to a desire to settle permanently in Canada. Thankfully, Canada provides numerous pathways to achieve this dream through various Immigration Programs. MiNdLiNkS is well-versed in these programs and can provide valuable advice and guidance to individuals who wish to transition from a visit visa to permanent residency.
Categories
Gallery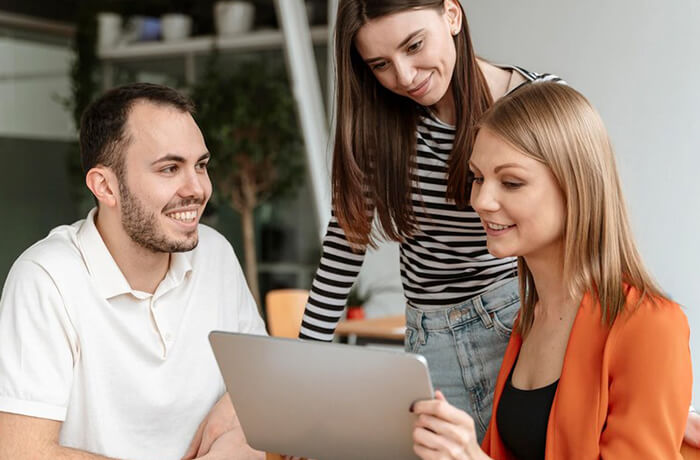 Subscribe to receive instant alerts of new relevant jobs directly to your email inbox.