Obtaining a student visa is an essential step for individuals aspiring to pursue their education at universities around the world. In this page of information, we will delve into the intricacies of acquiring a student visa through MiNdLiNkS, a renowned foreign educational consultancy that specializes in guiding students through the visa application process. Whether you are considering an F1 visa or an M1 student visa, MiNdLiNkS provides the necessary expertise and support needed to ensure a smooth transition into an educational institution of your choice. From understanding the visa requirements to the application process, let us explore the details of this crucial journey together.
MiNdLiNkS emerges as a reliable and professional educational consultancy, guiding aspiring students through the complex journey of acquiring a student visa. Through their expertise, students gain a comprehensive understanding of the visa validity, requirements, and the application process. By focusing on important aspects such as the F1 visa, M1 student visa, I-20, SEVP, visa cost, university fees, intake cycles, and the application process, MiNdLiNkS ensures that students successfully transition into their desired educational institution. With their support, students are enabled to embark on an enriching educational experience abroad without the worries associated with visa acquisition.
Understanding Visa Validity:
One of the significant aspects of a student visa is its validity. A student visa typically remains valid for the duration of the academic program enrolled in, along with an additional period for practical training or post-study work opportunities. The specific duration of the visa depends on the country and the program. MiNdLiNkS comprehensively guides students regarding the visa validity and provides necessary information for the smooth transition throughout their educational journey.
F1 Visa and University Requirements:
The F1 visa is the most common student visa for individuals attending academic programs within the United States. To obtain an F1 visa, it is crucial to meet certain university requirements. These requirements often include an offer of admission from a recognized university, proof of financial sufficiency, and demonstration of English language proficiency. MiNdLiNkS assists students in navigating through these requirements and ensures that they fulfill the criteria set by the University for Successful Visa Acquisition.
M1 Student Visa for Vocational Programs:
While the F1 visa is suitable for academic programs, the M1 student visa caters to students pursuing non-academic or vocational programs within the United States. These programs may include technical courses, vocational training, or applied arts programs. MiNdLiNkS provides comprehensive guidance to students aspiring for an M1 student visa, helping them understand the specific requirements and application process for their chosen vocational programs.
I-20 and Renewal Process:
I-20 is a crucial document required for obtaining an F1 or M1 student visa. It is issued by the educational institution as proof of the student's acceptance into an academic or vocational program. MiNdLiNkS assists students in the creation and acquisition of the I-20 document, ensuring its accuracy and completeness. Furthermore, the MiNdLiNkS also educates students about the renewal process of the I-20 document, enabling them to maintain their visa status throughout their stay.
The Student and Exchange Visitor Program (SEVP):
The Student and Exchange Visitor Program (SEVP) is a significant aspect of the student visa process. It is a program managed by the United States Department of Homeland Security, ensuring that educational institutions meet specific requirements to enroll international students successfully. MiNdLiNkS navigates students through the intricacies of the SEVP, ensuring that they select SEVP-certified institutions, leading to a hassle-free visa acquisition process.
Visa Costs and University Fees:
One cannot overlook the financial aspect of acquiring a student visa. MiNdLiNkS provides comprehensive information about the visa costs associated with student visa applications. Understanding the financial implications helps students make informed decisions regarding their education and plan their finances accordingly. Additionally, the consultancy also guides students through the university fee structure, allowing individuals to have a clear understanding of the financial investment required for their chosen academic or vocational program.
Intake and Application Process:
Understanding the intake cycles of educational institutions is vital to successfully apply for a student visa. MiNdLiNkS provides students with detailed information regarding intake cycles, ensuring that they plan their application timelines accurately. The consultancy also lends a helping hand during the visa application process, guiding students through the necessary paperwork, interviews, and other requirements, making the entire process seamless and stress-free.
Categories
Gallery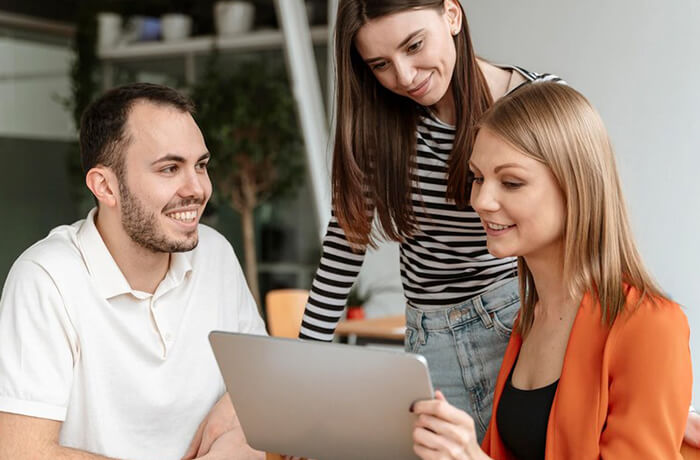 Subscribe to receive instant alerts of new relevant jobs directly to your email inbox.